---
 

CREEKWOOD FARM RV PARK

2017 MONTHLY CALENDAR OF EVENTS 
21st SEASON
---
---
Friday June 30th – BINGO 6:30 pm in the Rec Hall 3 cards for $5.00 all money given as prizes.
---
July 2017
Saturday July 1st – Independence Weekend Kick-Off Starting at 4 pm  our 1st ever "j creek duck derby"!! Buy a rubber duck for $5.00 then Race your duck down Jonathan creek, for a chance to win a great prize. starting at 5:00 pm in Bear Park a cook out for all our guests and staff. BYOB and a side dish. Jimmy Gillis is performing live on the deck for the evening. Starting at 7 pm the Blender Nationals Competition. Judging for Best Drink & Costume coordination. Bring your own blender, drink concoction and be a part of the first 

Creekwood Farm RV Park Blender Nationals Competition

. must be present to win.
---
Sunday July 2nd, – Pastries & Coffee in the Rec Hall 8-10 am
---
Monday July 3rd, Open game night 7 pm in the rec hall. bring your favorite board game and join others in the rec hall for a night of family fun.
---
Friday July 7th, Corn-hole & Croquet 7 pm in Bear Park. Join your fellow happy campers for a friendly game of corn-hole and/or a game of croquet. BYOB
---
Friday July 14th, bingo in the rec hall 6:30 pm 3 cards for $5.00 all money given as prizes
---
Saturday July 15th, ice cream social – 7 pm in the rec hall. we are dipping & scooping chocolate, vanilla and more great flavors for all our guests to enjoy.
---
Monday July 17th – U-know the game by name now come play Uno… game night in the rec hall at 6:30 pm join your fellow campers for a night of fun playing Uno.
---
Wednesday July 19th,Oriental cuisine covered dish social- 6:30 pm in the rec hall. bring your favorite dish of Chinese, Japanese, Thai or Korean food to share with others. a sign up sheet is at the office for everyone interested in attending. reminder to bring your own beverage. when you hear the dinner bell ring it's time to meet at the table!
---
Saturday July 22nd, 2 pm scavenger hunt throughout the park. meet at the rec hall  for directions, clues & hints on finding the big park treasure. prize awarded at end of scavenger hunt. children 12 and under must be accompanied by an adult.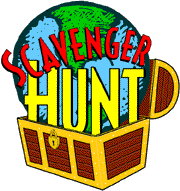 ---